Gifts for Holiday Party Guests — Through Tuesday, Dec. 23, 2014, hosts and guests in parties of 15 or more will all receive a $10 bonus card off a future visit to BRIO in January or February 2015. Promotion applies to parties hosted Sunday–Thursday.

Gift Card Bonus Offer — Through Wednesday, Dec. 31, 2014, BRIO guests who buy $100 in BRIO gift cards will receive a $20 bonus gift, valid Jan. 1, 2015–March 15, 2015.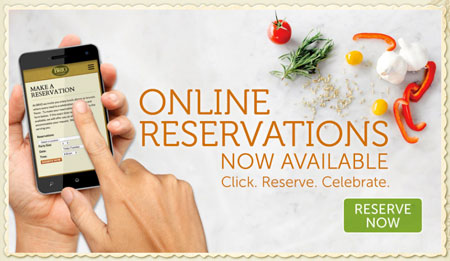 Online reservations: www.BrioItalian.com/reservations.html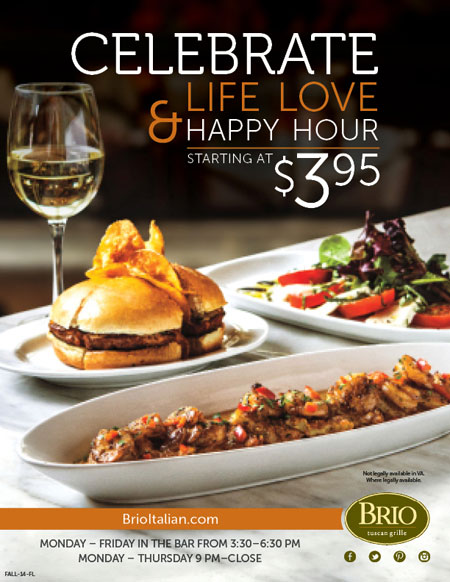 See store for details.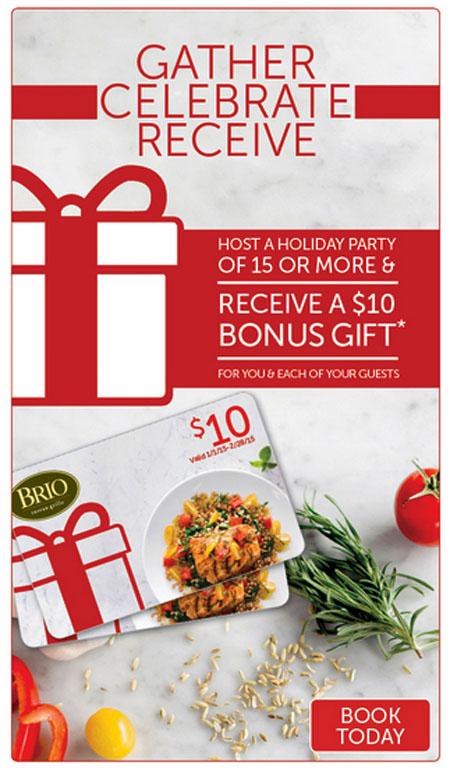 Host a holiday party of $15 or more and receive a $10 bonus gift for you and each of your guests.
Limited space available. For parties hosted Sunday-Thursday between 11/9/14 and 12/23/14. Bonus gift valid 1/1/15-2/28/15.
Valid through December 23, 2014