CityPlace Events
Snow Day!
December 15th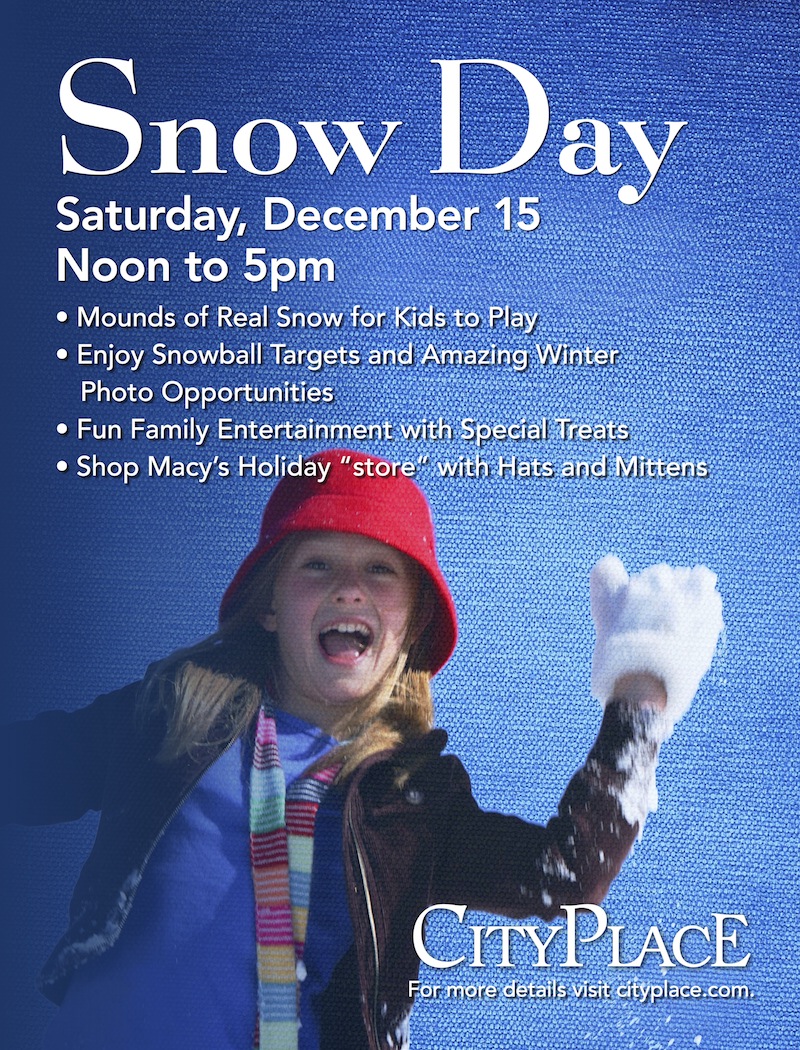 CityPlace Snow Days Details:
Bring appropriate clothing to play in the snow. Macy's will have a holiday shop that includes coats, mittens, etc.
When you arrive at CityPlace Snow Day you will pick up a play pass at the Snow tent located next to Panera Bread.
The play pass will have a time telling you when your child can enjoy the snow. If you miss your designated play time you can get back in line to get another play pass.
Space is limited so please come early and the passes will be distributed on a first come first served basis.
Don't worry … we have plenty of things for your children to enjoy while waiting for their time to play in the snow!
o Ice skating on the Plaza… bring socks ($5)
o Take a train ride ($3 per ride)
o Meet Santa Claus inside Macy's
o Face Painting & Balloons (starting at $3)
o 30ft trampoline and obstacle course by Gymnastics
Revolutions
o Holiday crafts
o Bounce house
o Get an autograph from one of the Rib Round-Up artists
at 103.1 WIRK's tent
o Plus shopping and dining