CityPlace Events
Music for the Mind at The Harriet Himmel Theater
Tuesday, June 18, 2013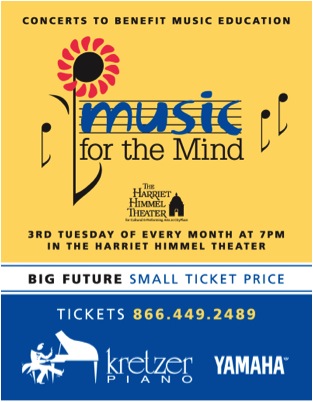 Date: Tuesday, June 18, 2013
Time: 7 pm
Location: Inside the Harriet Himmel Theater
Performing Group: Stuart School of Music
Details: Kretzer Piano presents Stuart School of Music. Our very first Music for the Mind concert in 2002 featured this school. They offer lessons in piano, voice, clarinet, guitar, violin, viola and cello from a faculty of nine professional teachers. Honor students along with faculty members will perform. Proceeds will benefit music scholarships and the school's music education program.
For Tickets: 866-449-2489
Pricing: Adults $10 / Students $5
Click here for more information.